SIDING instruction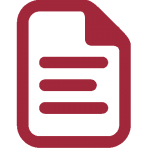 (press here)
USE OPTIONS
Steel SIDING is designed to renovate the old one or the new one facade building. If there is a need to
increase air permeability, the house facade can be perforated.
Used for:
as a complete or partial facade decoration combined with finishing bricks, plaster or other facades




elements;

roof racks;

firewood;

roofing;

gazebos;

in rooms with high ventilation requirements;

others.
FACADE INSULATION
Sequence: wooden/metal beams are mounted on the facade then an insulation material is laid between them:
1. In the case of double insulation, the top layer of insulation materials (which is laid vertically) must overlap junctures of the bottom layer which is laid horizontally.
2. In the case of single-layer insulation, the insulation material is mounted vertically. The width between beams should be chosen according to the width of insulation wool, to avoid not only additional work but also irrational use of materials.
Examples of facade insulation:
Once the insulation material is mounted, then an anti-condensation film is laid, which protects the insulation from moisture. Then about 2-5 cm, thick wooden beams are mounted vertically to separate the film from the panels. THE GAP BETWEEN PREPARED FACADE AND SIDING PANELS IS REQUIRED.
While installing the ventilated facade, there should be paid special attention to the compatibility of the materials used, the whole system is installed according to the requirements of design construction (Prepared according to the FACADE INSTALLATION. Installation of ventilated facades with mineral wool thermal insulation STR:121895674.205.20.02.01: 2015).
SIDING MOUNTING
The order of mounting SIDING is from the bottom to the top. The first panel at the bottom is mounted fixed the start profile. If the bendings (for example corners) are with hidden fixing – it must be fastened earlier than panels. Read more www.siding.lt/accessories
SIDING panels are fastened with various screws (wood screws, self-rotation screws with rubber gasket, etc.). If the holes that had been automatically knocked out during the manufacturing process do not coincide with the prepared location of the screw rotation (the beam) – there is no need to worry – install screws through the tin.
IMPORTANT
NEVER use an abrasive disc. By using inappropriate tools, you lose your warranty. The small damaged surface is recommended to cover with corrective paints. Covering damaged areas, do not paint on the intact surface.
SIDING panels covered with a protective film cannot be left and kept on direct sunlight, because it can complicate removal of protective film, also some adhesive residue can remain on the tin.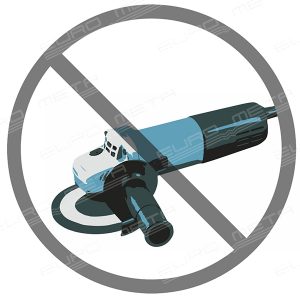 Protect yourself and others: When working with steel products of any profile, always wear protective clothing and work gloves to prevent injury to sharp angles or edges. Before lifting long-length tables, make sure that the lifting gear (straps, ropes) are suitable for use, or well-secured, intact and strong enough to lift enough space around and there is no obstacle table to raise to the required height. Avoid lifting the boards in strong winds and lifting them up – do not walk or stand under them. When working at height use safety belts and non-slip shoes. Observe work safety requirements at all stages of mounting.
Steel panels SIDING can be lifted and transferred by keeping its surface perpendicular to the ground.
Comply with work safety requirement at all stages of paneling.
Steel panels SIDING cannot be transported or stored with any load or cargo on top.