SIDING instruction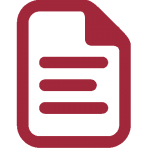 (press here)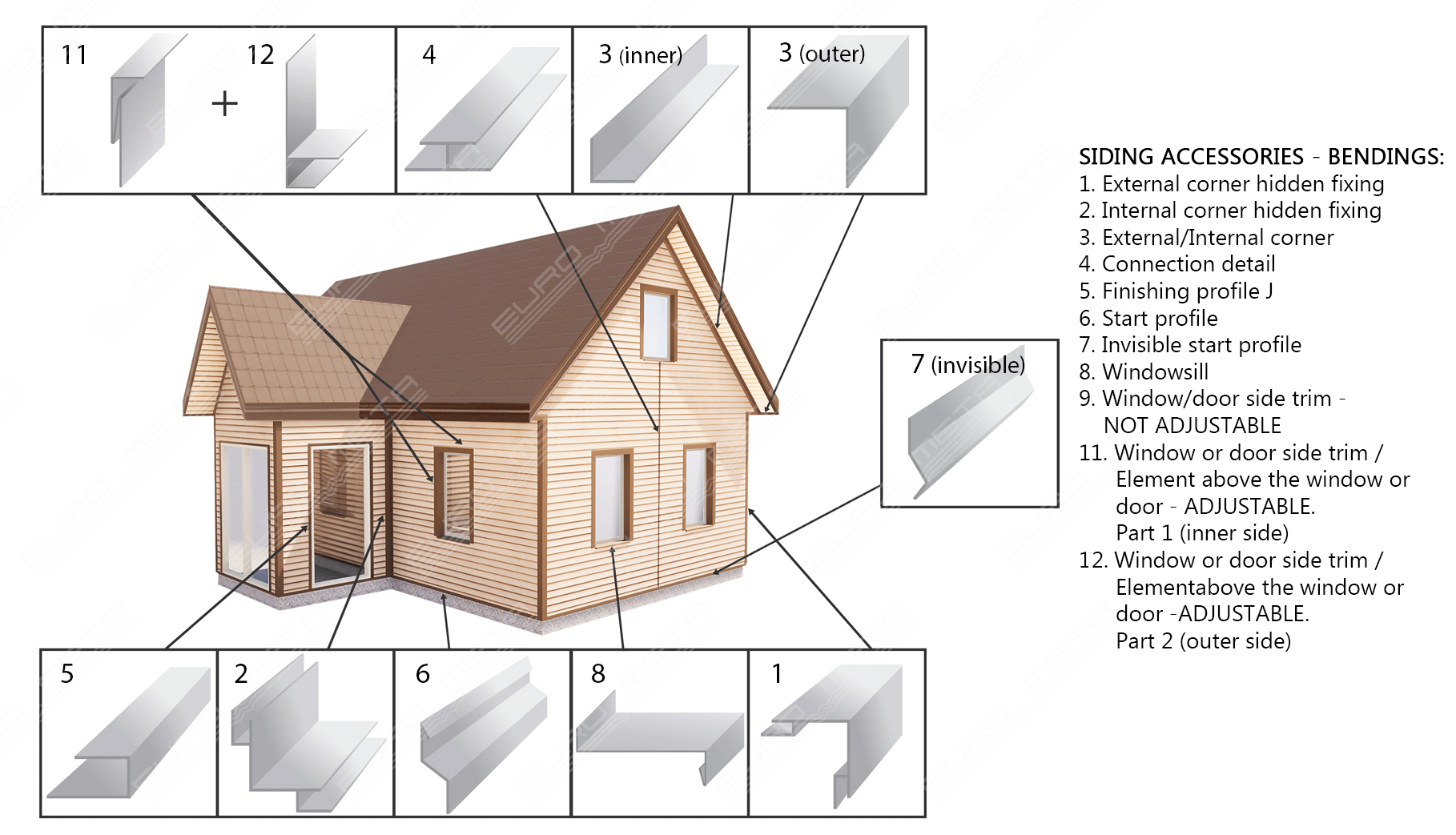 UAB Euro Meta produces flexible and customized paneling. The flaps are fastened earlier than the boards to cover the fastening elements and are easy to hide the cut ends of the boards. Likewise, such brackets play a compensatory role, since the sheet covers about 2 cm of one end of the table.
To order leaflets around the windows, you need to provide dimensions measured when the facade is fully assembled for paneling SIDING. The depth of the window is measured at the corners from the window frame to the surface of the prepared facade NOT INCLUDING TABLE HIGH. The height of the board and the extension of the joints will be appreciated by the masters.
Benden element of window or door side trim can be three TYPES:
1. FINISHING PROFILES J (Bending No. 5)
When the window frame coincides with the facade plane, in other words, when the window is not deepened or deepened only through the height of SIDING panel.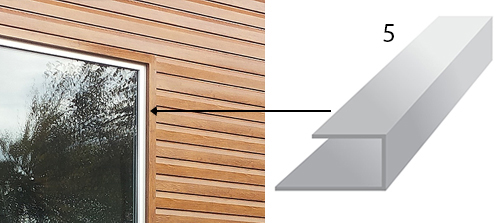 2. NOT ADJUSTABLE WINDOW OR DOOR SIDE TRIM ELEMENT (Bending No. 9)
When the window frame is deepened no more than 5 cm and the depth of the window side is exact same in all corners.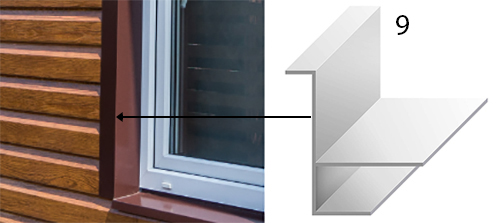 3. ADJUSTABLE WINDOW OR DOOR SIDE TRIMS / ELEMENTS ABOVE THE WINDOW OR DOOR (Bendings No. 11, 12)
Are categorized according to the depth of the window side:
up to 5 cm

up to 10 cm

up to 20 cm
These bendings trim up the window sides which are deepened uneven.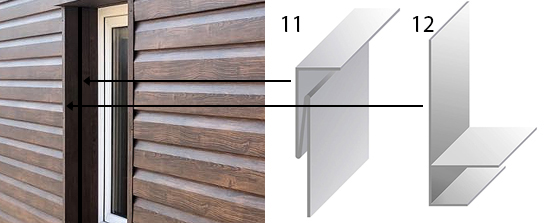 JOINTING THE BENDINGS OF WINDOW OR DOOR SIDE TRIM
All the elements with hidden fastening must be installed earlier than siding panels.